Join Lake Ozark Daybreak Rotary!
We are currently accepting new members in the lake area that are interested in helping us make our community an even better place to live. We meet every Friday morning from 7:30-8:30 A.M. and breakfast is available beginning at 7:00 A.M. Our meeting location is at First Family Church on Highway 42 across from School of the Osage High School.
If you are interested in joining more about Daybreak Rotary, complete the short form below and one of our members will contact you so you can join us at an upcoming meeting!
Club Fees
Single Membership Dues - $200/Year
Business/Corporate Membership Dues - $350/Year – Provides 3 individuals from your business to attend and be involved in the club.
Initiation Fee - $50
Breakfast - $8 pay as you eat
Daybreak Rotary Membership Application
Welcome New Members
April 2020

Lydia Porter
Ozark Rural Health Network
Lisa Thomas
Local Candidate for District Representative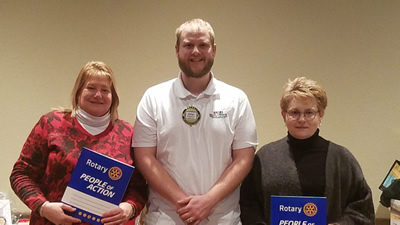 Gary and Tracy Northtrip
Four2North Photography

Service Above Self